Come join the Home-Grown Supermarket team at Hi Nabor and be part of a growing company that is focused on providing world class service to our local communities! Here, you will have opportunities to grow and advance your career while working for a company that has been in the Baton Rouge area since 1963. We are looking for compassionate and hardworking team members to work at any of our three store locations.
Our Philosophies
At Hi Nabor, our philosophies are to provide Home Grown Service by treating customers like our neighbors, Going The Extra Mile by always looking for opportunities to service, and Treating Everyone Like Family including our employees and customers.
If you are interested in joining our team, complete an application and let us know more about what you are looking for and which locations and positions you are interested in.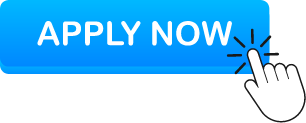 Locations

Hi Nabor Winbourne
7201 Winbourne Ave.
Baton Rouge, LA 70805

Hi Nabor Broadmoor
9620 Florida Blvd Suite 100
Baton Rouge, LA 70815

Hi Nabor Jones Creek
5383 Jones Creek Road
Baton Rouge, LA 70816
Positions (Click on each position to see a listing of the job duties and requirements)
Why Work at Hi Nabor
Our team members own the store through our Employee Stock Ownership Plan (ESOP). Through this plan, Hi Nabor contributes company stock plans to team members at no cost to them.
We provide advancement opportunities where team members are able to expand their skills and work in other departments, management, and other store locations.
Hi Nabor was founded on the philosophy of serving our neighborhoods. Team members are able to continue this tradition and build relationships with their community members while delivering high-quality products, low costs, and friendly service.
Hi Nabor is committed to workforce diversity, providing opportunities for all team members to contribute ideas that allow us to continuously improve.
Benefits
Team Members at Hi Nabor are able to take advantage of the following benefits:
An Employee Stock Ownership Plan (ESOP) that contributes HI Nabor stock to team members at no cost to them.
Paid weekly via direct deposit
Opportunities for advancement
Retirement plan
Medical leave
Jury duty pay
Additional benefits for full-time employees:
Health insurance
Company paid short-term disability insurance
Paid vacation and sick time
Paid holidays
---